Steven L. Sauter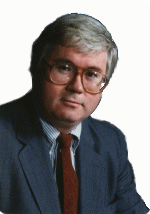 Steven Sauter has had a remarkable and unique impact on the field of occupational safety and health through his tireless and dedicated efforts to integrate the behavioral sciences into the mainstream of research and practice aimed at reducing injury and promoting worker well being.
Dr. Sauter was the NIOSH chair of the National Occupational Research Agenda (NORA) Organization of Work Team during the first ten years of NORA, and was the principle force behind the development of a national organization of work research agenda and the growth in the prominence of organization of work in the occupational health research community.
He has always had a strong appreciation of the full cycle of research, from exploratory and etiologic research to implementation and evaluation of practical solutions in the workplace. He has overseen a coordinated program of research on organization of work and musculoskeletal disorders for the past 14 years, which has had demonstrable effects on reducing risks to workers. For example, his first project in NIOSH was a study of rest break scheduling in "light, repetitive work." After conducting controlled laboratory studies, the results were used as a basis for a series of frequent rest break interventions conducted at the Internal Revenue Service (IRS) sites which demonstrated the ease of application of the rest break intervention as well as its effectiveness. The frequent rest schedule was subsequently adopted by the IRS sites where it had been tested.
Dr. Sauter has edited several influential books, many of which are used as textbooks in universities in both the U.S. and Europe. He is a visionary in the work organization field, with a gift for identifying emerging issues of importance such as long hours of work and health disparities. He also has made great contributions through leadership in developing and promoting occupational health psychology as an academic discipline and applied research field. His collaboration with the American Psychological Association (APA) resulted in the creation of a new specialty within Psychology to meet the growing demands for a national reservoir of researchers and practitioners able to address organization of work issues. In addition, he promoted the formation of the Society for Occupational Health Psychology that was recently chartered through Portland State University, and has worked with the international community to foster coordination with sister organizations. As a result of these efforts, five international NIOSH/APA conferences have taken place since 1990. Through collaboration with APA, he also founded the Journal of Occupational Psychology.
During his career, Dr. Sauter's research activities have impacted workplaces and workers alike. He is presented with the Keogh Award for his exemplary accomplishments, impact, and influence.
Content source: Centers for Disease Control and Prevention
Publication
Becker, A. B., Swanson, N. G., Sauter, S. L., & Galinsky, T. L. (1995, October). Compatibility of job rotation subtasks in data entry work. In Proceedings of the Human Factors and Ergonomics Society Annual Meeting (Vol. 39, No. 14, pp. 965-965). Sage CA: Los Angeles, CA: SAGE Publications. Retrieved from http://journals.sagepub.com/doi/abs/10.1177/154193129503901470
Bernard, B., Sauter, S. L., Fine, L. J., Petersen, M. R., & Hales, T. (1992). Psychosocial and work organization risk factors for cumulative trauma disorders in the hands and wrists of newspaper employees. Scand J Work Environ Health, 18(2), 119-120. Retrieved from https://www.sjweh.fi/download.php?abstract_id=1652&file_nro=1
Chapman, L. J., Sauter, S. L., Henning, R. A., Levine, R. L., Matthews, C. G., & Peters, H. A. (1991). Finger tremor after carbon disulfide-based pesticide exposures. Archives of neurology, 48(8), 866-870. Retrieved from http://archneur.jamanetwork.com/article.aspx?articleid=591059
Chapman, L. J., Sauter, S. L., Henning, R. A., Dodson, V. N., Reddan, W. G., & Matthews, C. G. (1990). Differences in frequency of finger tremor in otherwise asymptomatic mercury workers. Occupational and Environmental Medicine, 47(12), 838-843. Retrieved from http://oem.bmj.com/content/47/12/838.short
Cole, L. L., Grubb, P. L., Sauter, S. L., Swanson, N. G., & Lawless, P. (1997). Psychosocial correlates of harassment, threats and fear of violence in the workplace. Scandinavian journal of work, environment & health, 450-457. Retrieved from http://www.jstor.org/stable/40966679
 Galavotti, C., Saltzman, L., & Sauter, S. (1997). Behavioral science activities at the Centers for Disease Control and Prevention: A selected overview of exemplary programs. American. Retrieved from http://psycnet.apa.org/journals/amp/52/2/154/
Galinsky, T. L., Swanson, N. G., Sauter, S. L., Hurrell, J. J., & Schleifer, L. M. (2000). A field study of supplementary rest breaks for data-entry operators. Ergonomics, 43(5), 622-638. Retrieved from http://www.tandfonline.com/doi/abs/10.1080/001401300184297
Gottlieb, M., Sauter, S., Rohrer, K., & Dodson, V. (1999). The Well-Being of Video Display Terminal Users: An Exploratory Study. Retrieved from https://books.google.at/books?hl=en&lr=&id=5n9e41HWzo8C&oi=fnd&pg=PR2&dq=%22steven+sauter
Hales, T., Sauter, S., Peterson, M., & Fine, L. (1994). Musculoskeletal disorders among visual display terminal users in a telecommunications company. Ergonomics. Retrieved from http://www.tandfonline.com/doi/abs/10.1080/00140139408964940
Henning, R., Sauter, S., Salvendy, G., & Jr, E. K. (1989). Microbreak length, performance, and stress in a data entry task. Ergonomics. Retrieved from http://www.tandfonline.com/doi/abs/10.1080/00140138908966848
Henning, R., Krieg, E., & Sauter, S. (1988). Effects of Social Interaction on Performance and Mood State during Computer-Based Data Entry Work. Proceedings of the Human. Retrieved from http://pro.sagepub.com/content/32/8/506.short
Henning, R., & Sauter, S. (1996). Work-physiological synchronization as a determinant of performance in repetitive computer work. Biological Psychology. Retrieved from http://www.sciencedirect.com/science/article/pii/0301051195051627
Henning, R., Sauter, S., & Krieg, E. (1992). Work rhythm and physiological rhythms in repetitive computer work: Effects of synchronization on well‐being. International Journal of Human‐. Retrieved from http://www.tandfonline.com/doi/abs/10.1080/10447319209526040
Jr, J. H., & Sauter, S. (2013). JOB STRESS PREVENTION. Improving Employee Health and Well. Retrieved from https://books.google.at/books?hl=en&lr=&id=zH-2AgAAQBAJ&oi=fnd&pg=PA187&dq=%22steven+sauter%22+%22SL+Sauter%22&ots=6a4OyP04_1&sig=oJYfX847TWeh5bG_sTOkw6gQ4g0
Leka, S., & Sauter, S. (n.d.). Psychosocial Factors and Workers' Health and Safety. Downloads.hindawi.com. Retrieved from http://downloads.hindawi.com/journals/specialissues/909274.pdf
Levi, L., Sauter, S., & Shimomitsu, T. (1999). Work-related stress—it's time to act. Journal of Occupational Health. Retrieved from http://psycnet.apa.org/journals/ocp/4/4/394/
Murphy, L., Jr, J. H., Sauter, S., & Keita, G. (1995). Job stress interventions. Retrieved from http://psycnet.apa.org/psycinfo/1995-98878-000/
Murphy, L., & Sauter, S. (2003). The USA perspective: Current issues and trends in the management of work stress. Australian Psychologist. Retrieved from http://onlinelibrary.wiley.com/doi/10.1080/00050060310001707157/full
Rossi, A. M., Perrewe, P. L., & Sauter, S. L. (2006). Stress and quality of working life: Current perspectives in occupational health. IAP. Retrieved from https://books.google.at/books?hl=de&lr=&id=LfonDwAAQBAJ&oi=fnd&pg=PR1&dq=%22Stress+health
Sauter, S. (1991). Job stress and human‐computer interaction. Retrieved from http://www.tandfonline.com/doi/pdf/10.1080/10447319109526018
Sauter, S. (2005). CHAPTER ONE An ecological model of musculoskeletal disorders in office work† STEVEN L. SAUTER and NAOMI G. SWANSON. Aspects Of Musculoskeletal Disorders In Office …. Retrieved from https://books.google.at/books?hl=en&lr=&id=C9L_eSqx9iQC&oi=fnd&pg=PA2&dq=%22steven+sauter%22+%22SL+Sauter%22&ots=9mUaNjesgZ&sig=Gh7hgnUtYzIx_nK-ACQ_nzU50lU
Sauter, S. (2013). Integrative approaches to safeguarding the health and safety of workers. Industrial Health. Retrieved from http://jlc.jst.go.jp/DN/JALC/10026198865?from=Google
Sauter, S., Brightwell, W., & Colligan, M. (2002). The changing organization of work and the safety and health of working people. : National Institute for …. Retrieved from http://stacks.cdc.gov/view/cdc/6460/cdc_6460_DS1.pdf
Sauter, S., Chapman, L., & Knutson, S. (1995). Improving VDT work: causes and control of health concerns in VDT use. Retrieved from http://dl.acm.org/citation.cfm?id=212994
Sauter, S., Gottlieb, M., & Jones, K. (1982). A systems analysis of stress-strain in VDT operation. Of the 1982 Conference on Human …. Retrieved from http://dl.acm.org/citation.cfm?id=801750
Sauter, S., Gottlieb, M., Jones, K., & Dodson, V. (1983). Job and health implications of VDT use: initial results of the Wisconsin-NIOSH study. Communications of the. Retrieved from http://dl.acm.org/citation.cfm?id=358098
Sauter, S., Jr, J. H., Fox, H., & Tetrick, L. (1999). Occupational health psychology: an emerging discipline. Industrial Health. Retrieved from http://jlc.jst.go.jp/JST.Journalarchive/indhealth1963/37.199?from=Google
Sauter, S. L., Hurrel Jr, J. J., Fox, H. R., Tetrick, L. E., & Barling, J. (1999). Occupational health psychology: An emerging discipline. Industrial Health, 37(2), 199-211. Retrieved from https://www.jstage.jst.go.jp/article/indhealth1963/37/2/37_2_199/_pdf
Sauter, S., & Jr, J. H. (1999). Occupational health psychology: origins, context, and direction. Professional Psychology: Research and. Retrieved from http://psycnet.apa.org/journals/pro/30/2/117/
Sauter, S., Jr, J. H., Murphy, L., & Levi, L. (n.d.). Chapitre 34-Les facteurs psychosociaux et organisationnelles. Ilocis.org. Retrieved from http://www.ilocis.org/fr/documents/ILO034.htm
Sauter, S., & Murphy, L. (2003). Monitoring the changing organization of work: international practices and new developments in the United States. Sozial-Und Präventivmedizin. Retrieved from http://link.springer.com/article/10.1007/s00038-003-3026-2
Sauter, S., & Murphy, L. (1995). Organizational risk factors for job stress. Retrieved from http://psycnet.apa.org/psycinfo/1995-98299-000
Sauter, S., & Murphy, L. (1995). The changing face of work and stress. Retrieved from http://psycnet.apa.org/index.cfm?fa=main.doiLanding&uid=1995-98299-024
Sauter, S., & Murphy, L. (2004). Work organization interventions: state of knowledge and future directions. Sozial-Und Präventivmedizin. Retrieved from http://link.springer.com/article/10.1007/s00038-004-3085-z
Sauter, S., Murphy, L., & Hurrell, J. (1990). Prevention of work-related psychological disorders: A national strategy proposed by the National Institute for Occupational Safety and Health (NIOSH). American Psychologist. Retrieved from http://psycnet.apa.org/psycinfo/1991-07434-001
Sauter, S., Murphy, L., & Hurrell, J. (1992). Prevention of work-related psychological disorders: A national strategy proposed by the National Institute for Occupational Safety and Health (NIOSH). Retrieved from http://psycnet.apa.org/index.cfm?fa=main.doiLanding&uid=1992-97455-002
Sauter, S., Murphy, L., Hurrell, J., & Levi, L. (1998). Psychosocial and organizational factors. Encyclopaedia of Occupational. Retrieved from http://www.ilocis.org/documents/chpt34e.htm
Sauter, S., Schleifer, L., & Knutson, S. (1991). Work posture, workstation design, and musculoskeletal discomfort in a VDT data entry task. Human Factors: The Journal. Retrieved from http://hfs.sagepub.com/content/33/2/151.short
Sauter, S., Swanson, N., Waters, T., & Hales, T. (n.d.). Handbook of Human Factors and Ergonomics Methods. Crcnetbase.com. Retrieved from http://www.crcnetbase.com/doi/abs/10.1201/9780203489925.ch4
Schleifer, L., & Sauter, S. (1985). Controlling glare problems in the VDT work environment. Library Hi Tech. Retrieved from http://www.emeraldinsight.com/doi/abs/10.1108/eb047616
Schleifer, L., & Sauter, S. (1987). A questionnaire survey to assess ratings of physical workplace conditions, somatic discomfort, and work inefficiency among VDT users. Ergonomics and Human Factors. Retrieved from http://link.springer.com/chapter/10.1007/978-1-4612-4756-2_15
Schleifer, L., Sauter, S., & Smith, R. (1990). Ergonomic predictors of visual system complaints in VDT data entry work. Behaviour & Information. Retrieved from http://www.tandfonline.com/doi/abs/10.1080/01449299008924243
Swanson, N., & Sauter, S. (1990). Current evidence regarding the design of rest breaks for video display terminal work. Proceedings of the 18th Annual ACM. Retrieved from http://dl.acm.org/citation.cfm?id=99268
Tausig, M., Fenwick, R., & Sauter, S. (2004). The changing nature of job stress: Risk and resources. In Occupational Stress …. Retrieved from http://www.emeraldinsight.com/doi/abs/10.1016/S1479-3555(04)04003-X
 Swanson, N. G., Galinsky, T. L., Cole, L. L., Pan, C. S., & Sauter, S. L. (1997). The impact of keyboard design on comfort and productivity in a text-entry task. Applied ergonomics, 28(1), 9-16.Retrieved from http://www.sciencedirect.com/science/article/pii/S000368709600052X
Sauter, S., Murphy, L., Colligan, M., Swanson, N., Hurrell, J., Scharf, F., ... & Johnston, J. (2009). Stress… at Work (NIOSH). DHHS (NIOS–)-CDC, Cincinnati. Retrieved from https://stacks.cdc.gov/view/cdc/6926
Caruso, C. C., Bushnell, T., Eggerth, D., Heitmann, A., Kojola, B., Newman, K., ... & Vila, B. (2006). Long working hours, safety, and health: toward a National Research Agenda. American journal of industrial medicine, 49(11), 930-942. Retrieved from http://onlinelibrary.wiley.com/doi/10.1002/ajim.20373/pdf
Nakata, A., Takahashi, M., Iwasaki, K., Swanson, N. G., & Sauter, S. L. (2006). The first NIIH-NIOSH symposium on long working hours: summary. INDUSTRIAL HEALTH-KAWASAKI-, 44(4), 529. Retrieved from https://www.jniosh.go.jp/oldsite/old/niih/en/indu_hel/2006/pdf/indhealth_44_4_529.pdf
Quick, J. C., Camara, W. J., Hurrell Jr, J. J., Johnson, J. V., Piotrkowski, C. S., Sauter, S. L., & Spielberger, C. D. (1997). Introduction and historical overview. Journal of Occupational Health Psychology, 2(1), 3. Retrieved from http://psycnet.apa.org/journals/ocp/2/1/3/
Huang, G. D., Feuerstein, M., & Sauter, S. L. (2002). Occupational stress and work‐related upper extremity disorders: Concepts and models. American journal of industrial medicine, 41(5), 298-314. Retrieved from https://www.cdc.gov/niosh/nioshtic-2/20022458.html
Peters, H. A., Levine, R. L., Matthews, C. G., Sauter, S. L., & Rankin, J. H. (1982). Carbon disulfide‐induced neuropsychiatric changes in grain storage workers. American journal of industrial medicine, 3(4), 373-391. Retrieved from https://www.researchgate.net/publication/16895553_Carbon_disulfide-induced_neuropsychiatric_changes_in_grain_storage_workers
Grosch, J. W., Caruso, C. C., Rosa, R. R., & Sauter, S. L. (2006). Long hours of work in the US: associations with demographic and organizational characteristics, psychosocial working conditions, and health. American journal of industrial medicine, 49(11), 943-952. Retrieved from https://www.cdc.gov/niosh/nioshtic-2/20031138.html
Iavicoli, S., Cesana, G., Dollard, M., Leka, S., & Sauter, S. L. (2015). Psychosocial Factors and Workers' Health and Safety. BioMed research international, 2015. Retrieved from http://downloads.hindawi.com/journals/bmri/aip/628749.pdf